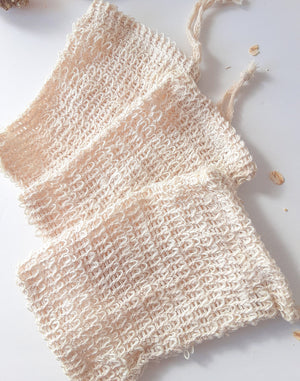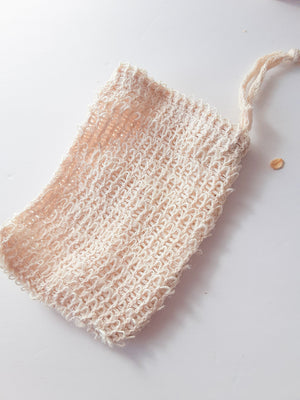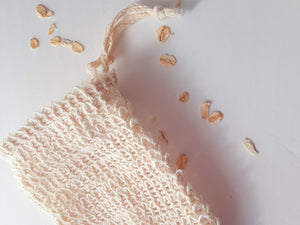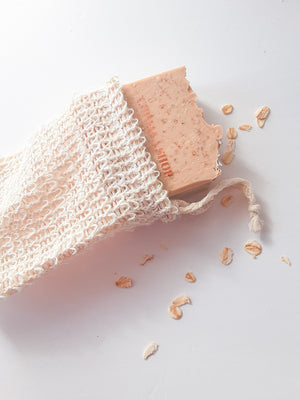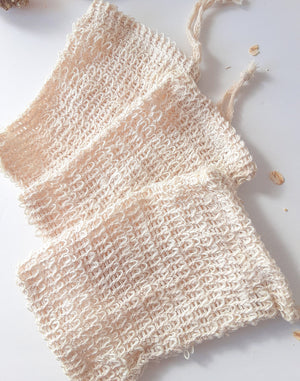 Soap saver
A soap saver bag provides exfoliation, in addition to helping with your circulation. it makes your soap bar foamier! Soap savers are handy to make your soap last longer. 
Moreover, when used correctly in your shower, it will prevent the soap from becoming slimy or worse. They are ecofriendly and hygienic in addition to extending the life of your soap, it will allow you to combine two or more soaps in one bag.
Instead of throwing away the last remains of your soap bar, you can let it 'merge' with the new one. 
This soap saver is made out of sisal, a natural fiber derived from the inside of the agave's leaves.
How to use it 
With your soap saver bag in hand, you want to make sure you place your soap bar in the pouch and pull on the strings until it is firmly closed. 
Follow that up by wetting the soap and pouch.  Afterward, lather it up, hang it, and let it dry for the next use.