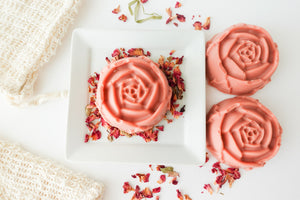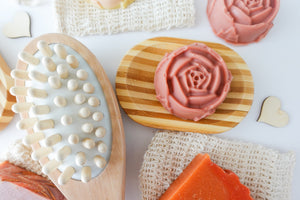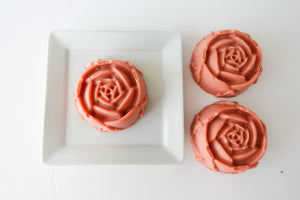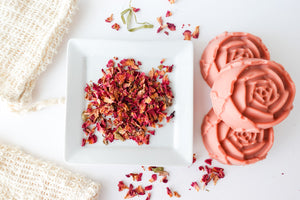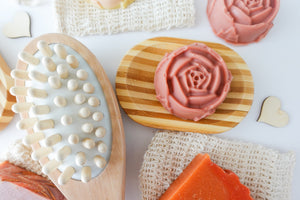 Luxurious Rose Clay Facial Soap
This luxurious soap is made with luxurious roses clay and organic Cupuacu butter, Brazil nut oil, grapeseed oil, castor oil and olive oil. These are light oils in which helps not clog your skin and helps moisturizes. Using this soap every day can help maintain your skin healthy and youthful. Also, Cupuacu butter has its properties to help protect from UV lights.
The rose clay helps with pulling dirt from pores and :
It promotes complete cell reproduction, thinning and cleaning of the skin.
It promotes exfoliation of the skin and scalp.
It absorbs toxins and impurities.
It promotes the reconstitution of the tissues.
SCENT: 
 This fragrance of beautiful blend of notes of roses water.
DETAILS:
Soap bar can weigh between 3.0 oz to 4.0 oz. weight can may vary due that each bar is individually made by hand.
INGREDIENTS: 
SODIUM HYDROXIDE, SODIUM LACTATE, CUPUACU BUTTER, OLIVE OIL, BRAZIL NUT OIL CASTOR OIL, GRAPESEED OIL KAOLIN CLAY, ROSE CLAY, FRAGRANCE OILS.
Soap Care:
After each use keep your soap dry and in a ventilated area. By using a soap dish, it can also help your soap last longer and dry. 
 This item is not used to cure any diseases.