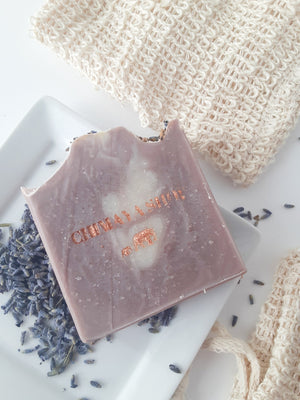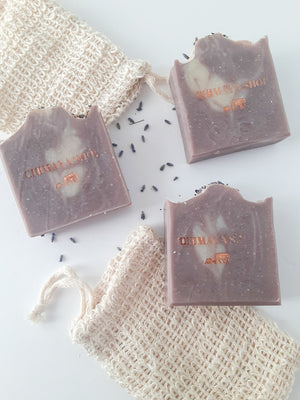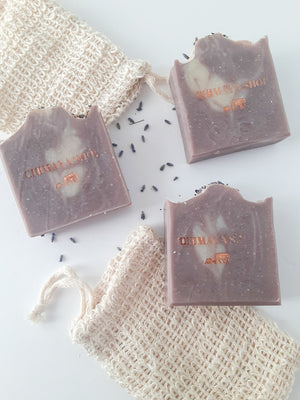 Lavender and Copaiba
This soap was made with organic ingredients.  This soap is only made with essential oils.
This soap is blend of lavender and Copaiba essential oil. This mixture has really taken this bar of soap to another level. Lavender helps you relax, relieves joint pain, disinfects cuts and naturally cleans your skin. While copaiba essential oil has anti inflammatory properties and its auto immune support properties.  
This is a vegan soap made with Andiroba oil and Cupuacu butter bar infused with our premium Amazonian blend of oils and butter provide nourishment and moisture to your beautiful skin. This soap has soft lather and with the help of the purple Brazilian clay in which  gently exfoliates, cleanses, detoxifies, and minimizes pores, without drying the skin.

SCENT:
Enjoy this lavender and copaiba essential oil blend. This soap has a medium to strong smell.

DETAILS:

Soap bar can weight between 4.0 oz to 5.0 oz. weight can may vary due that each bar is individually cut by hand.

INGREDIENTS :

SODIUM HYDROXIDE , SODIUM LACTATE, TITANIUM DIOXIDE, CUPUACU BUTTER, OLIVE OIL , ORGANIC COCONUT OIL, ANDIROBA OIL, CASTOR OIL,  BRAZILIAN PURPLE CLAY, COLORS AND MICAS , ESSENTIALS OILS , KAOLIN CLAY.

Soap Care:

After each use keep your soap dry and in a ventilated area. By using a soap dish it can also help your soap last longer and dry.

This item is not used to cure any diseases.