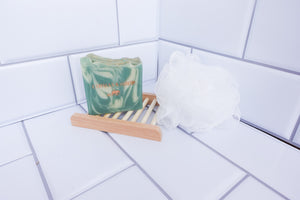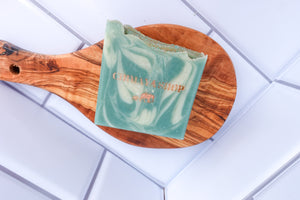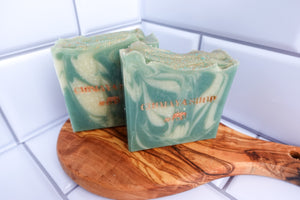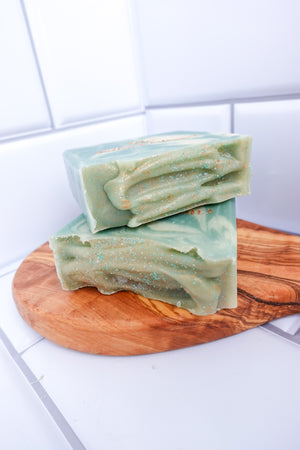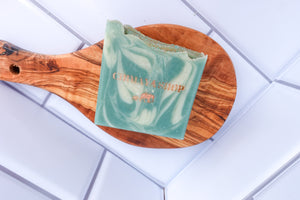 Green pine wood
This is a vegan soap  made with Andiroba oil and Cuapuacu butter bar infused with chamomile tea our premium Amazonian blend of oils and butter  provide nourishment and moisture to your beautiful skin .
SCENT: 
 This fragrance has a fresh and warm smell of a brand new Christmas pine tree in your living room .  It's so soothing and it will lift up your holiday spirit it's a balance of both.
DETAILS:
Soap bar can weight between 4.0 oz to 5.0 oz. weight can may vary due that each bar is individually cut by hand.
INGREDIENTS : 
SODIUM HYDROXIDE , SODIUM LACTATE, TITANIUM DIOXIDE,  CUPUACU BUTTER, OLIVE OIL , COCONUT OIL, ANDIROBA OIL, CASTOR OIL, KAOLIN CLAY , COLORS AND MICAS , KAOLIN CLAY AND FRANGRANCE OILS , BIODEGRADABLE GLITTER
Soap Care:
After each use keep your soap dry and in a ventilated area. By using a soap dish it can also help your soap last longer and dry. 
 This item is not used to cure any diseases.