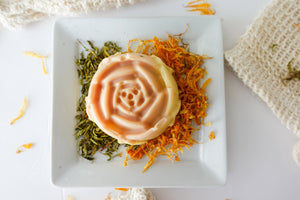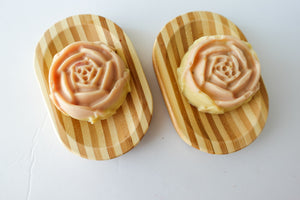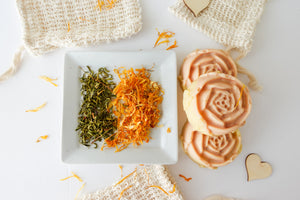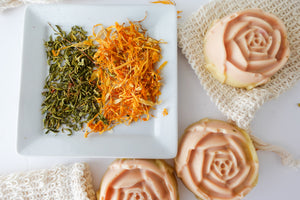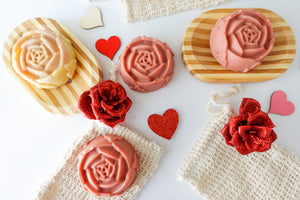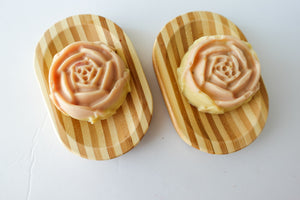 Flower Of Love "yoni" soap
This luxurious Yoni soap is made with infused olive oil with Damiana flower and Calendula petals by me, it also has apple cider vinegar. you might see some tiny pieces of herbs inside the soap.
Yoni Soap is meant to cleanse the outside of the vagina and anal area. They can be used to fight odor, restore pH balance, tighten skin, fight bad bacteria and even reduce inflammation. Please use the soap only in the external area. 
However, soap is soap, and its purpose is to clean if you have any medical condition please reach out to your physician.
SCENT: 
 This fragrance of beautiful and mysterious jasmine flower.

DETAILS:
Soap bar can weight between 3.0 oz to 5.0 oz. weight can may vary due that each bar is individually made by hand.
INGREDIENTS: 
SODIUM HYDROXIDE, SODIUM LACTATE, TITANIUM DIOXIDE, CUPUACU BUTTER, OLIVE OIL, COCONUT OIL, ANDIROBA OIL, CASTOR OIL, HEMP OIL, VITAMIN E, KAOLIN CLAY, COLORS AND MICA, KAOLIN CLAY AND FRAGRANCE OILS, ORGANIC APPLE CIDER VINEGAR.
Soap Care:
After each use keep your soap dry and in a ventilated area. By using a soap dish, it can also help your soap last longer and dry. 
 This item is not used to cure any diseases.