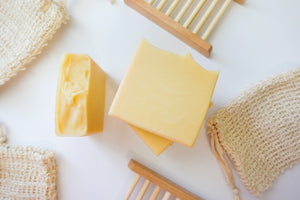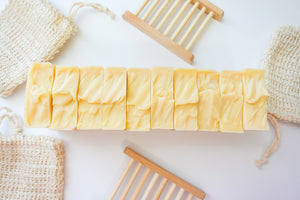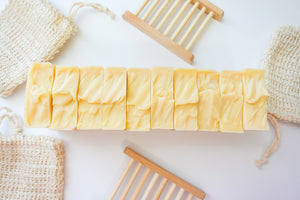 95% cupuacu butter soap
this luxurious soap is made with a luxurious Cupuacu butter and castor oil
SCENT: 
 This is fragrance free
This is an all-natural soap!
This soap was made for very and extreme dry skin.
For example, Cracked hands and feet.
This soap contains a large amount of steric acid from the cupuacu butter in which helps bring moisture to the skin.
DETAILS:
Soap bar can weigh between 4.0 oz to 5.0 oz. weight can may vary due that each bar is individually made by hand.
INGREDIENTS: 
SODIUM HYDROXIDE, SODIUM LACTATE, TITANIUM DIOXIDE, CUPUACU BUTTER, OLIVE OIL, COCONUT OIL, CASTOR OIL, ANDIROBA OIL, KAOLIN CLAY, COLORS AND MICA, activated charcoal and black Brazilian clay AND ESSENTIAL OILS.
Soap Care:
After each use keep your soap dry and in a ventilated area. By using a soap dish, it can also help your soap last longer and dry. 
 This item is not used to cure any diseases.